The other day Tracee' Ellis Ross wore a dress with running sneakers on "Black-ish." Well...my motto regarding fashion is...
So yeah...I decided to play around with it and see what I could come up with.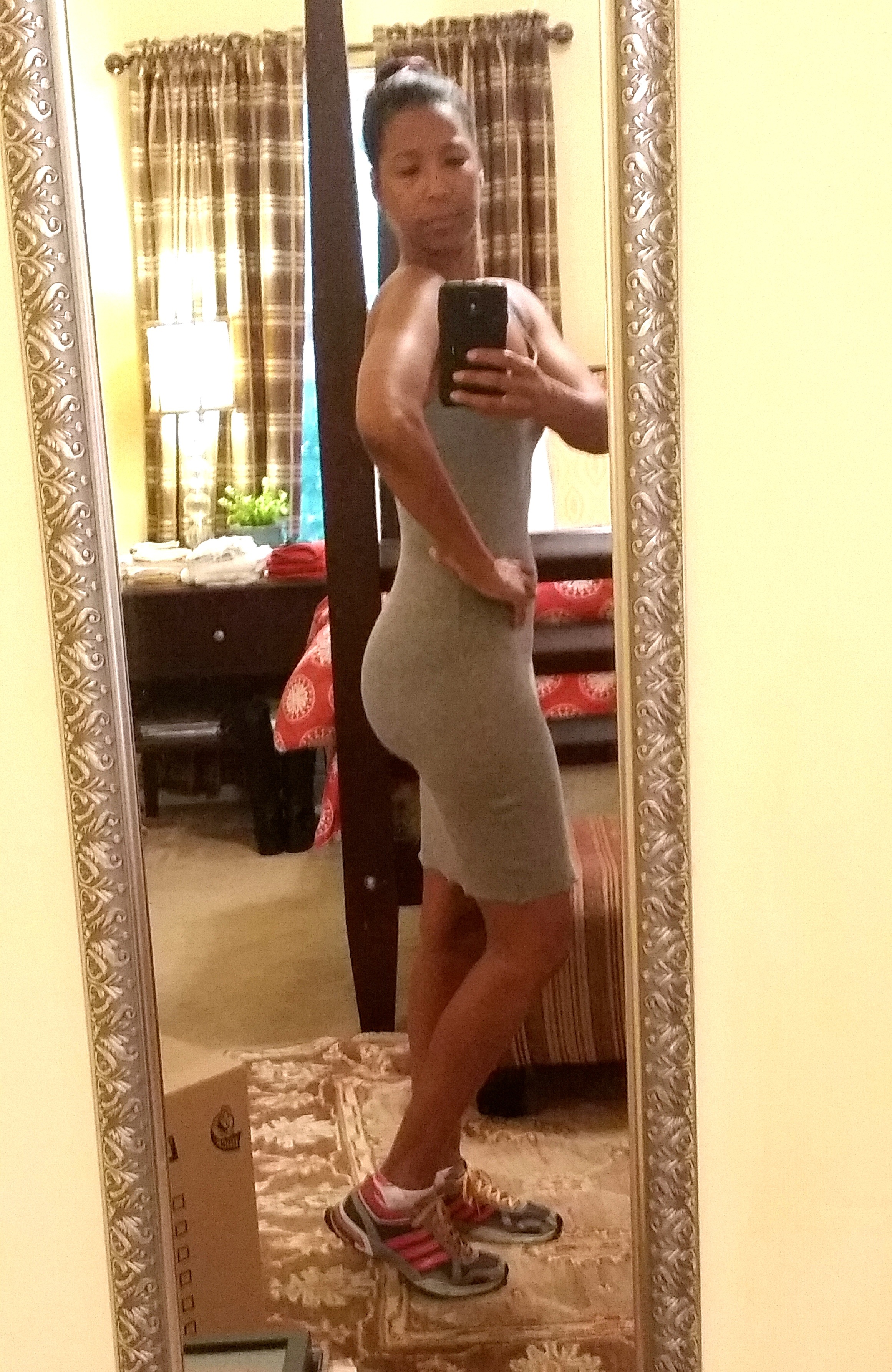 I'm thinking my butt makes it so this is an outfit that needs a long sweater over it or an inside only outfit and hey...let's face it. Inside the house, I'm in lounging pajamas so yeah...I don't think I can do it.
What do YOU think?